Solaz J
(Justify x Marlana J) Purebred Stallion Flaxen chestnut Arabian. Great build, mile long neck, fancy high-tailed motion. Sweet, loves to give kisses.
Rakasat Al Asante
(KMF Ali Calypso x Infidels Angel) Straight Egyptian Mare Flaxen chestnut beauty. A dancer in motion. Goes through hilarious contortions when you scratch her.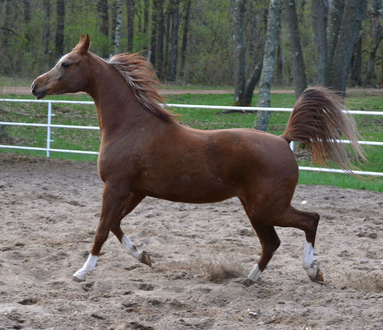 So Irresistable
(Picazso x Tennacious) Purebred Mare An accomplished show horse, broodmare supreme, and a pet so lovable that she's just "So Irresistable".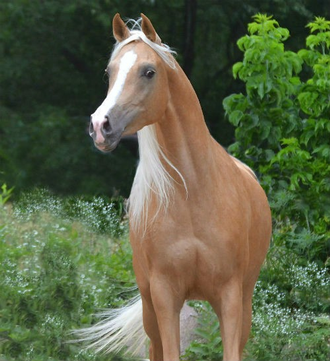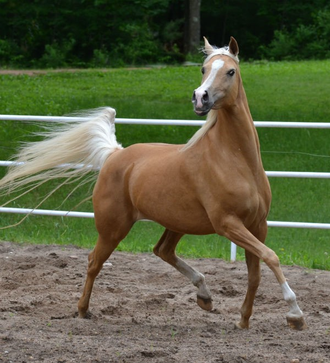 Baskyya Dawn
(Maranello x Baskyya Morn) 31/32 Arabian Mare Deep golden palomino with a long, elastic trot that bounds across an arena in just a few strides.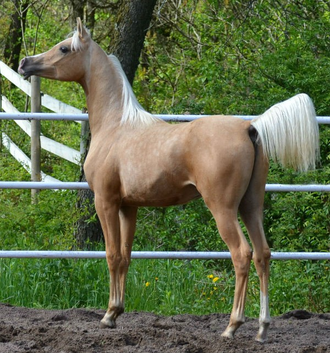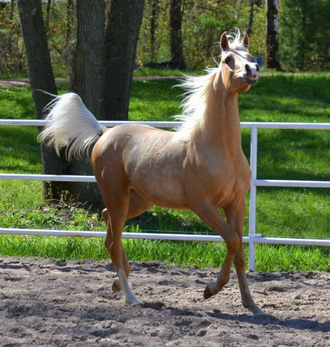 Rodair
(Mission WR x Baskyya Dawn) 63/64ths Arabian Palomino Stallion His name was chosen to honor Jan's father,
Rod
ney and his lifelong love of
air
planes. This colt soars thru the air with grace and precision like his namesake.
Victorious DF
(DA Valentino x Magnificent PPA) Purebred Mare By 6-time National Champion sire out of National Champion dam, she is a flashy showgirl by design.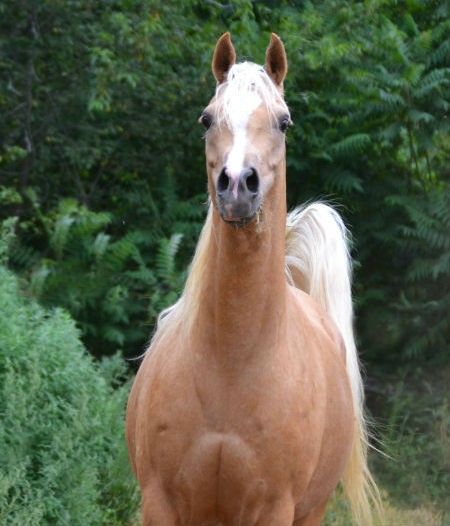 PF Havilah
(Maranello x Renezons Mirage) 3/4 Arabian Mare Deep palomino with brilliant motion. Her name is from Genesis 2 of the Bible --- the land of gold.
Solano PF
(Solaz J x Baskyya Dawn) 63/64ths Arabian Palomino Colt Golden beauty with a gorgeous head and fancy trot.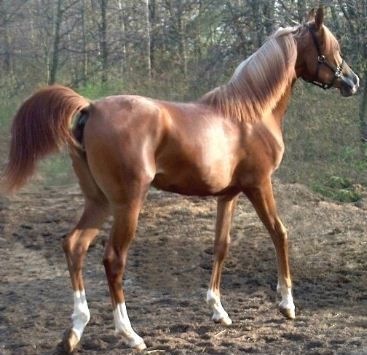 Psynamon
(AE Psymbolic x Ode To Joyy) Arabian Filly Spiced with a pedigree full of legends, Psynamon (pronounced Cinnamon) is both beautiful and sweet,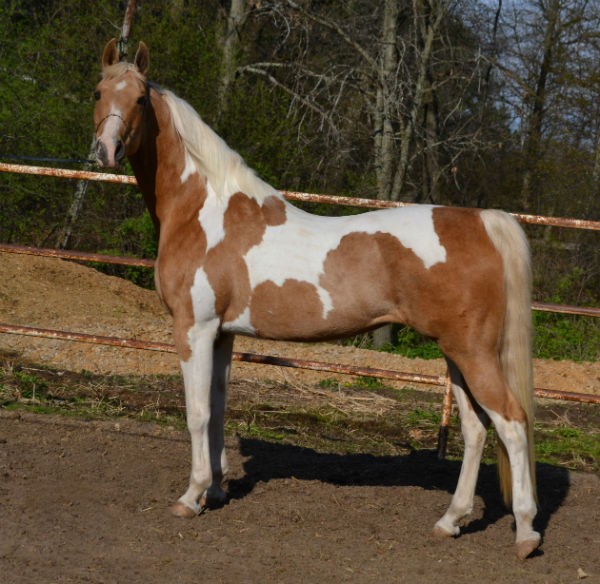 WH My Fair Lady
(QH Calypso Bay x CA Fashahn Photo) Palomino Pinto National Show Horse Mare Seeing spots? Intense coloring, tall and necky.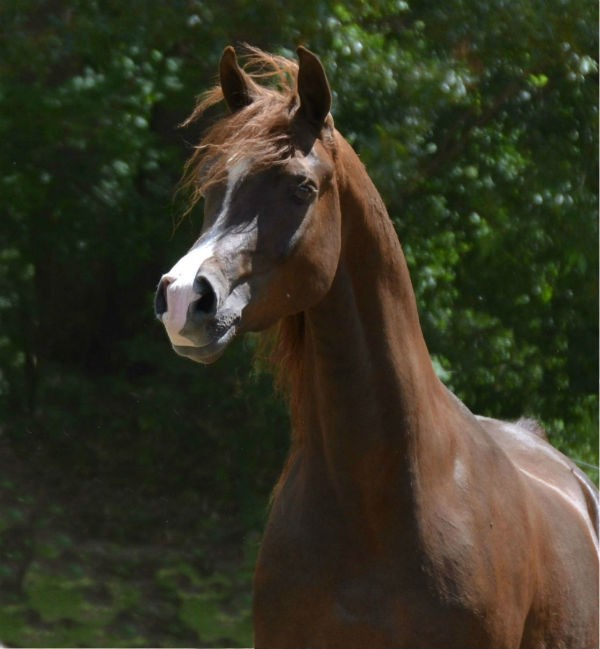 Most Captivating
(ML Mostly Padron x Flirtatshahn BHF) Arabian Mare Beauty and animation in a flashy liver chestnut color. Wonderful disposition and a great producer.
Good As Gold II
Aspens Baskaflame x Ravels Amberlite) 3/4 Arabian Mare Very versatile... from Western, Hunt, Dressage and down the trail. Comfortable, stylish and very kin.
Nyte Vision
(PA Nyte Star x Ahtractiv Diva) Black Arabian Mare Vision is a solid "non-fading" black with a black breeder's dream pedigree. Kind and inquisitive.
Providence Farm Leon and Jan Wolf 7024 Esker Rd. Custer, WI 54423 715-592-3602
As for me and my horse, we will serve the Lord
copyright 2021, all rights reserved